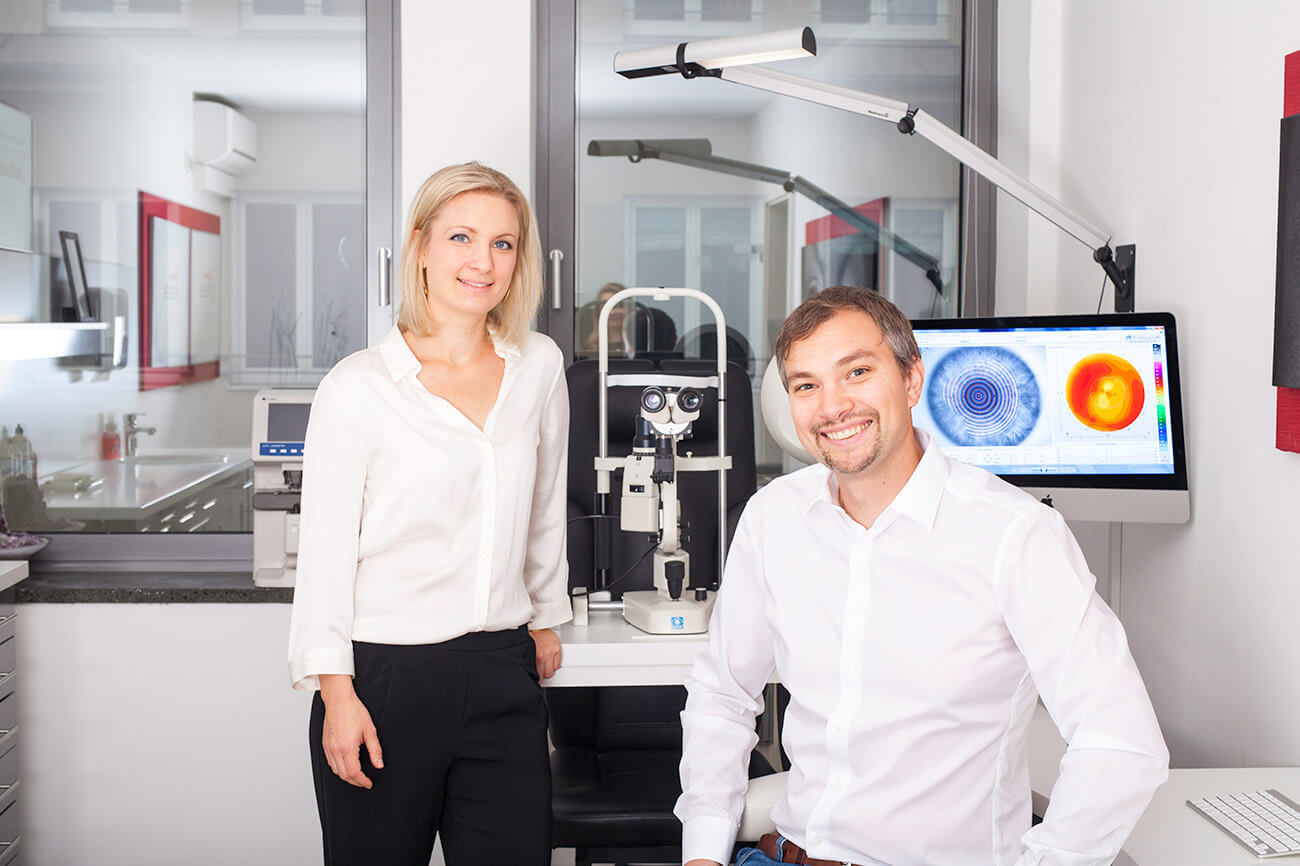 Contact lens studio Munich
---
Contact lens Studio Geyer
Your contact lens specialist in Munich
Your contact lens specialist in Munich
Contacts are as unique as your eyes, which is why we have specialized in custom-made contacts.
For more than 35 years our contact lens specialist Günter Geyer has been running the contact lens institute.
Expert knowledge meets the latest technology.
Benefit from our enormous fitting experience with contact lenses.
We adapt a variety of different contact lenses.
It doesn't matter whether they are soft, dimensionally stable or special contact lenses.
The prerequisite for long-term and satisfied contact lens wear is professional lens fitting.
The high quality of our products and our many years of experience enable us to optimally correct your ametropia with contact lenses.
Contact lens specialist for:
dimensionally stable contact lenses
soft contact lenses
toric contact lenses
for dry eyes
keratoconus lenses
after LASIK- Operations
orthokeratology
Alternatives to laser vision correction
night wear lenses
case of contact lens intolerance
Your eyes, your needs and the use of the most modern measuring instruments are our priority.
We take our time for you and are happy to advise you, because your eyes are as unique as a fingerprint.
For the sake of your eye health, you will be looked after exclusively by contact lens specialists.
We look forward to welcoming you to our contact lens studio soon.
Contact Lens Studio Munich Geyer
contact lens specialist
Günter Geyer
Mariella Geyer
Sonnenstr. 4 / 4th floor
80331 Munich – Stachus
Tel: 089 – 55 22 67 0