Maui Jim Sunglasses Munich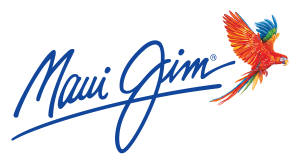 ---
Maui Jim got its start in 1980 as a small company selling sunglasses on Ka'anapali beach in Lahaina, Maui. Seeing a need in the market for technology that could combat intense glare and harmful UV while bringing the brilliant colours of the island to life we engineered the revolutionary PolarizedPlus2® lens.
What began as our Classic Collection of seven styles, has evolved into over 125 styles of sunglasses, all of which are polarized and protect from 100% of UVA and UVB rays.
Our home office is located in Lahaina, Maui, and we still design and test all of our sunglasses there.
The head office is in Lahaina on Maui and we still design and test all our sunglasses there. Excellent test possibilities, as the sun shines very intensely on Maui and the UV radiation is quite high.

The lenses from Maui Jim combine freedom from glare, colour enhancement, polarisation and UV protection in one. With Maui Jim's lenses, you can see everything without interference and in razor-sharp detail. A difference that you will immediately notice. Because with normal sunglasses you will notice that the colors are much weaker and the contrast decreases. Not like with lenses from Maui Jim, convince yourself and admire with sunglasses the rich color variety and depth perception that is made possible for you, just as you would not wear sunglasses. No matter where you are, don't worry about keeping your eyes healthy because Maui Jim lenses protect them from UV rays.