CONTACT LENS STUDIO MUNICH
Your contact lens specialist in Munich.
Contacts are as unique as your eyes, which is why we have specialized in custom-made contacts.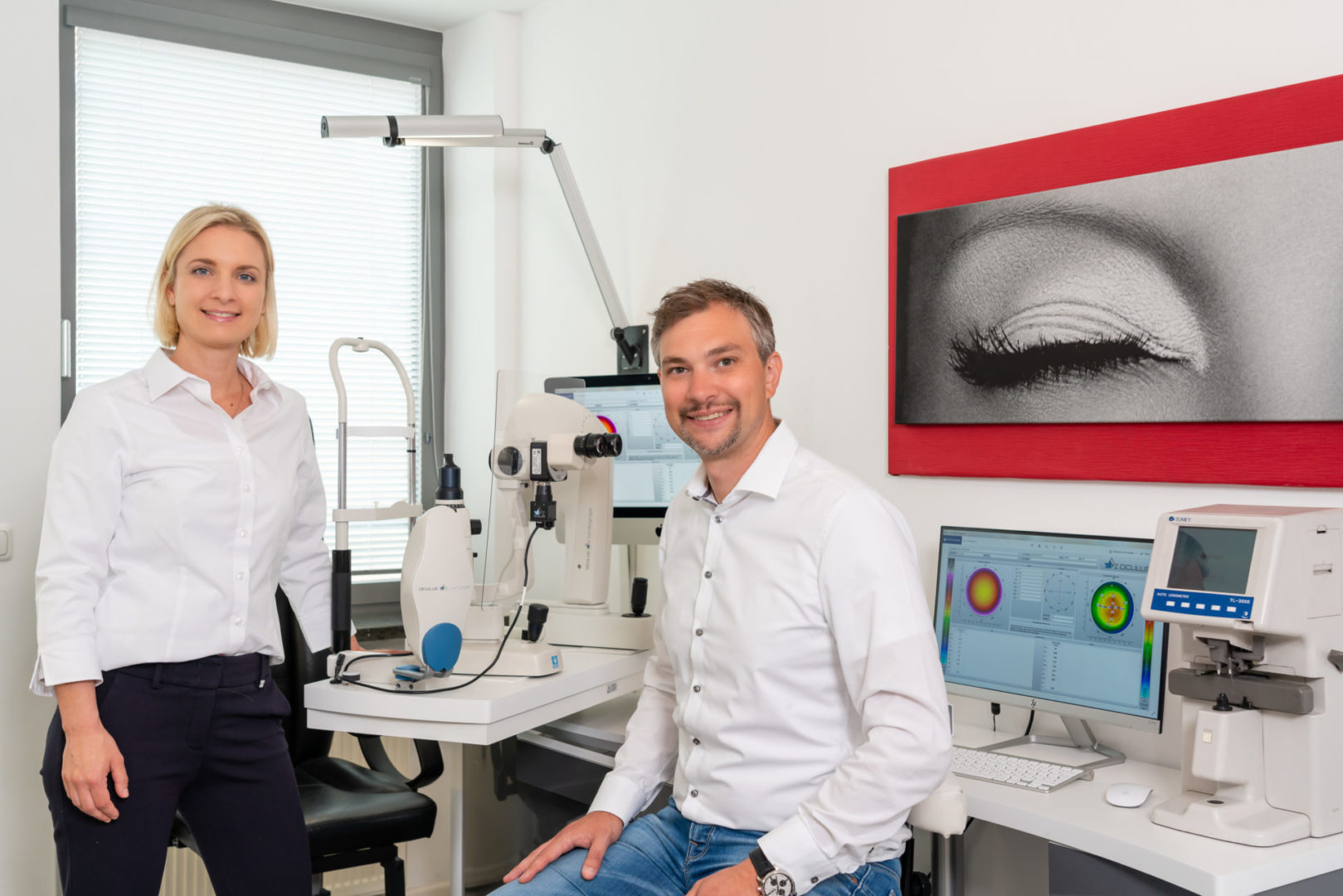 CONTACT LENS STUDIO GEYER YOUR CONTACT LENS SPECIALIST IN MUNICH
For more than 35 years our contact lens specialist Günter Geyer has been running the contact lens institute.
Expert knowledge meets the latest technology.
Benefit from our enormous fitting experience with contact lenses.
We adapt a variety of different contact lenses.
It doesn't matter whether they are soft, dimensionally stable or special contact lenses.
The prerequisite for long-term and satisfied contact lens wear is professional lens fitting.
Contact lens specialist for:
dimensionally stable contact lenses
soft contact lenses
toric contact lenses
for dry eyes
keratoconus lenses
after LASIK- Operations
orthokeratology
Alternatives to laser vision correction
night wear lenses
case of contact lens intolerance
Your eyes, your needs and the use of the most modern measuring instruments are our priority.
We take our time for you and are happy to advise you, because your eyes are as unique as a fingerprint.
For the sake of your eye health, you will be looked after exclusively by contact lens specialists.
The high quality of our products and our many years of experience enable us to optimally correct your refractive error with contact lenses.
WE LOOK FORWARD TO WELCOMING YOU TO OUR CONTACT LENS STUDIO SOON.
Contact Lens Studio Munich Geyer
contact lens specialist
Günter Geyer
Mariella Geyer
Sonnenstr. 4 / 4ter Stock
80331 Munich – Stachus
Tel: 089 – 55 22 67 0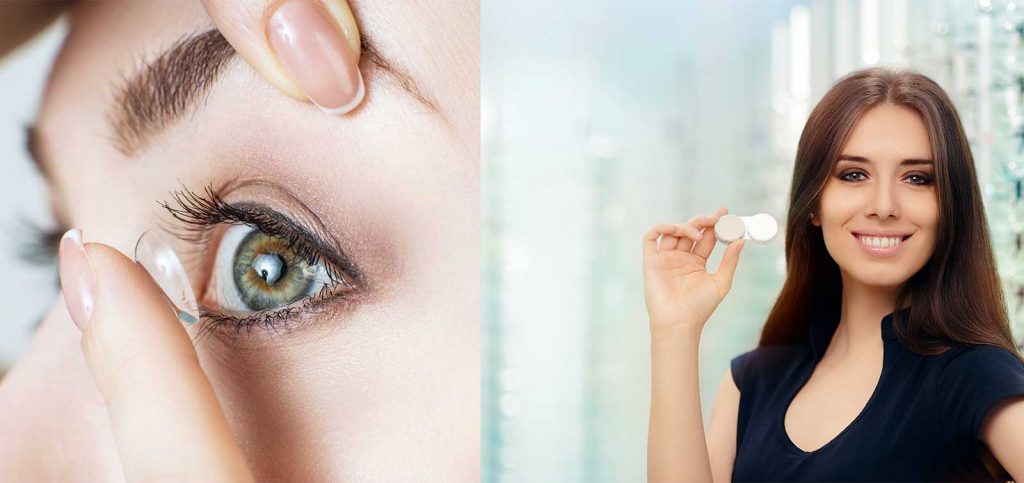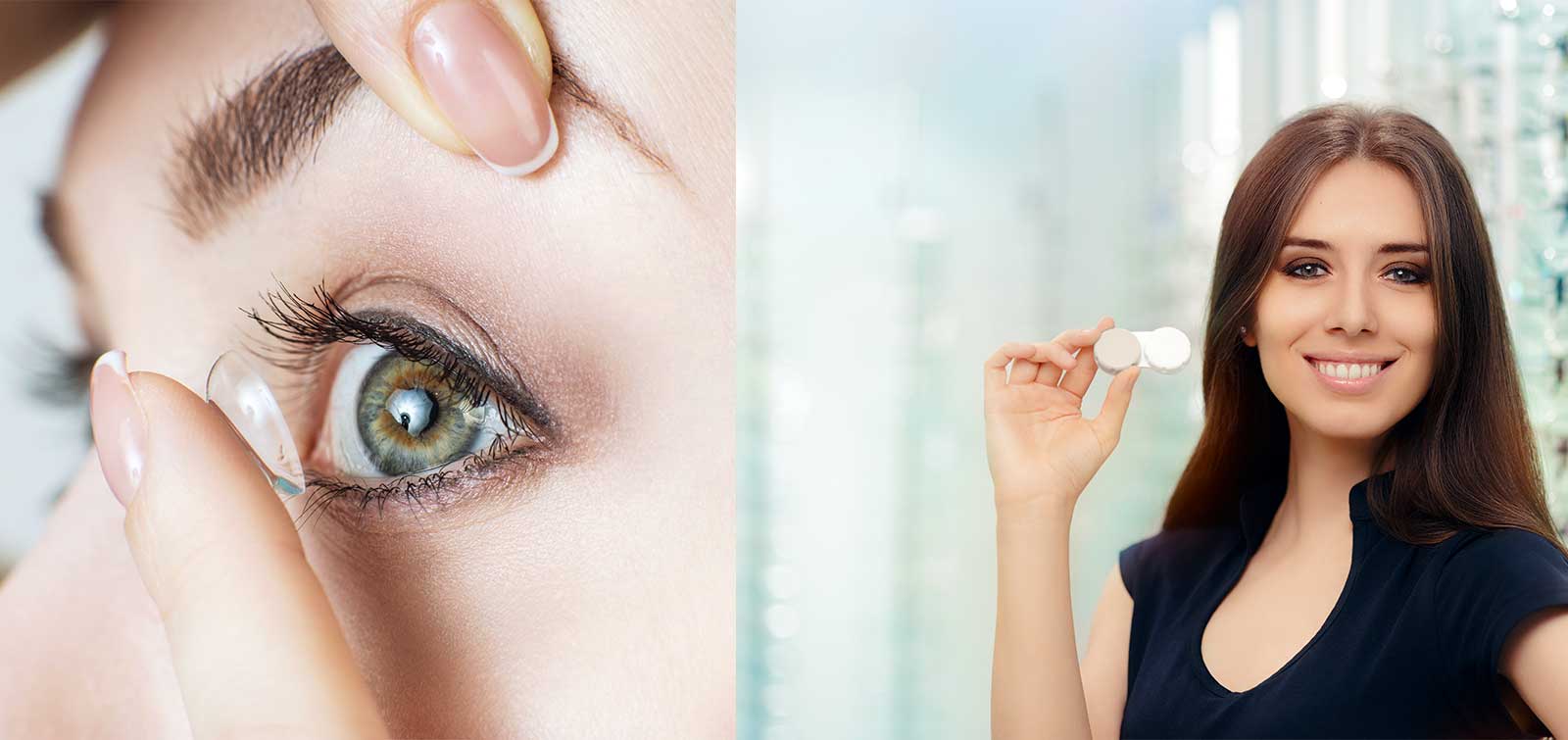 GENERAL INFORMATION ABOUT OUR CONTACT LENS ADJUSTMENTS:
Advise
In addition to a detailed preliminary examination of your eyes, we will determine your requirements and wishes for new vision in a personal needs analysis.
We explain the different contact lenses to you and recommend the most suitable ones for your eyes.
MEASUREMENT
Various measurements of your eyes are required for professional contact lens fitting.
Determination of eyeglass values

cornea – topometry (cornea – geometry, cornea – size ect.)

Cornea – thickness – measurement (pachymetry)

Assessment of the anterior segment of the eye

tear film analysis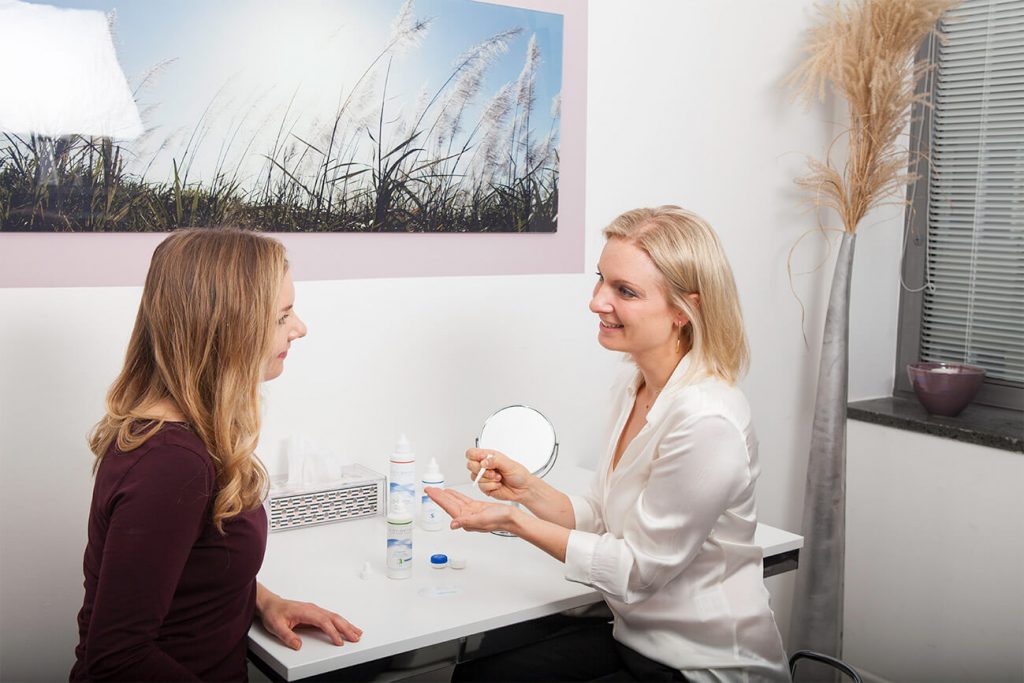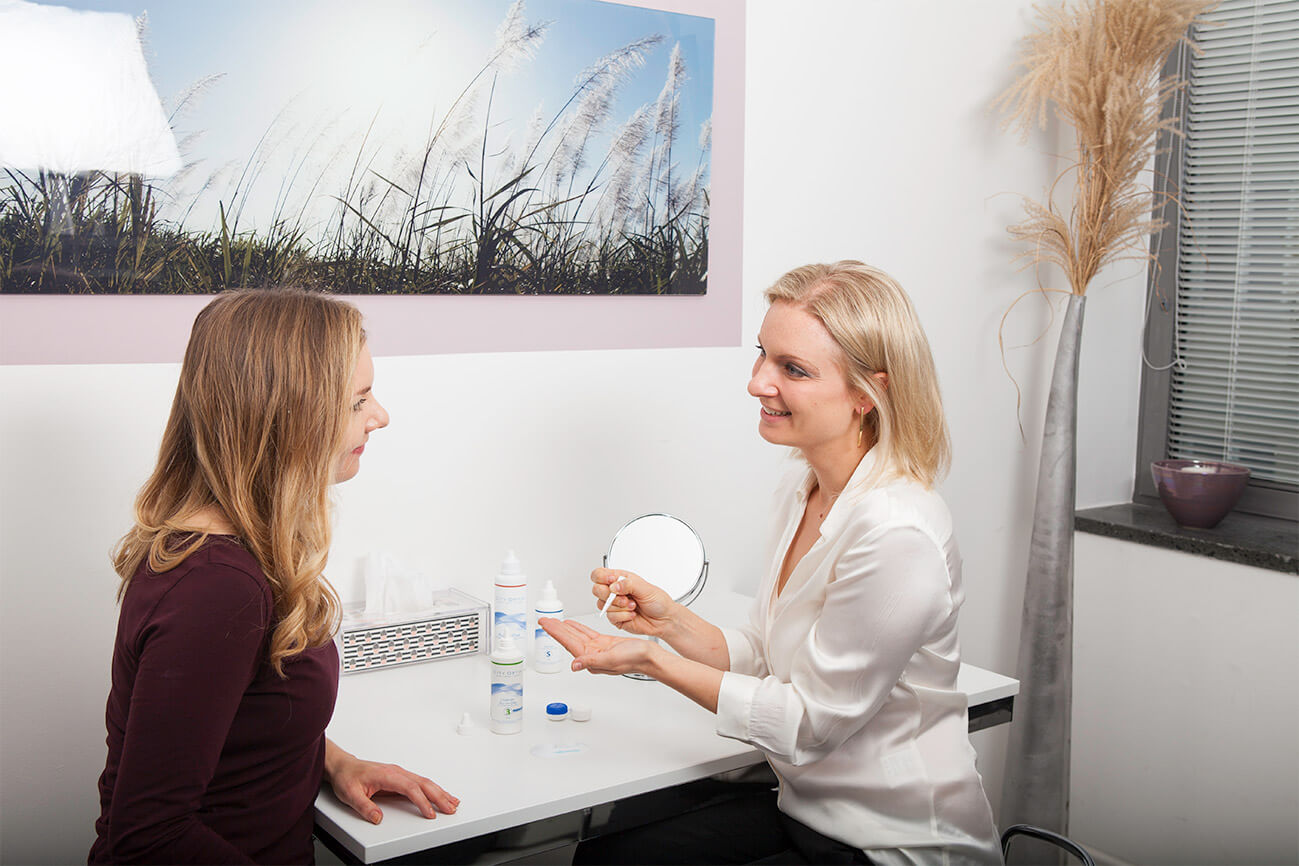 ADJUSTMENT
After the computer-controlled measurement of your eyes, we inserted a first measuring contact lens from our large fitting store.
Now you already have the feeling how a contact lens feels at all.
On the basis of this measuring contact lens we determine the exact values of the new contact lenses. This makes it possible for us to produce an even more precise contact lens for you in addition to the computer calculation.
Always with the goal: the optimal contact lenses for your eyes.
Based on the values determined by us and the individual production of your new contact lenses, you will receive the optimum care product to match the lens material and tear film quality.
We are happy to take the time to explain the correct handling, insertion and removal, as well as the optimal care of contact lenses.
FOLLOW-UP CHECK
During the subsequent check-up, not only is visual acuity determined, the lens fit assessed and the anterior segment of the eye examined.
Another very important point is your personal experience with the new contact lenses.
At Optiker München you can find more information about glasses and spectacle lenses.